Commissioning a custom artwork
Whatever subject you require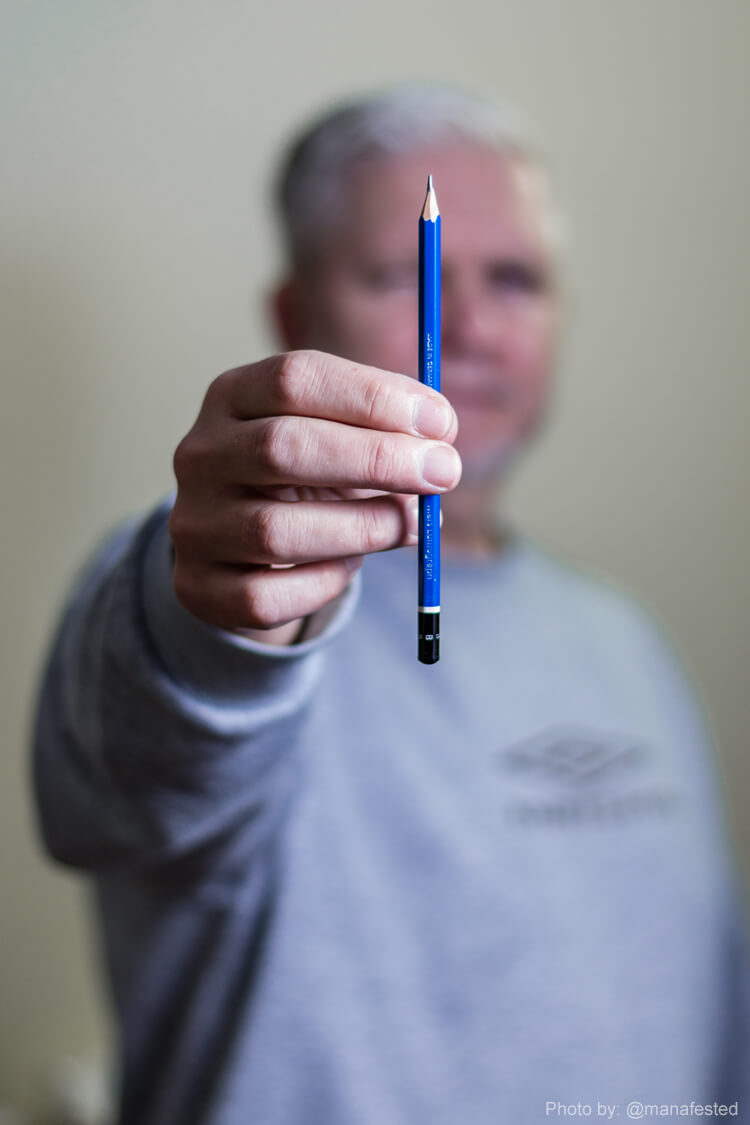 My goal is to ensure your custom artwork is an exciting, heart warming and memorable journey.  Whatever the subject… whether it's a Portrait, Pet Portrait, Landscape or Wildlife I embrace all wholeheartedly. Don't hesitate to contact me however obscure it may be.
If you have that favourite photograph that you would like me to transfer into a work of art please get in touch and we can discuss what would be best for you. We can work together with ideas, choosing different backgrounds and poses. I use photoshop initially to roughly arrange the composition. I would email you the arranged ideas and we can work together to refine them before I start to create your custom artwork specially for you.
If you haven't a suitable photograph, I offer a free photography session to acheive the reference image if you live within a 20 mile radius to where I am based which is Sutton-in-Ashfield, Nottinghamshire. If you live beyond this radius I would be willing to visit you, there would be a small charge that needs to be agreed before hand. I use a Nikon DSLR which I would upload the photographs onto a laptop where you can choose the image that best suits you, whilst in the comfort of your home.
If you would like a quote on what you require, first choose which medium you would like the work to be in ie: Oils, Pastels or Graphite. I have linked these words to the correct page for you to visit and fill in a quote form so just click on the one which you would like and it will take you there.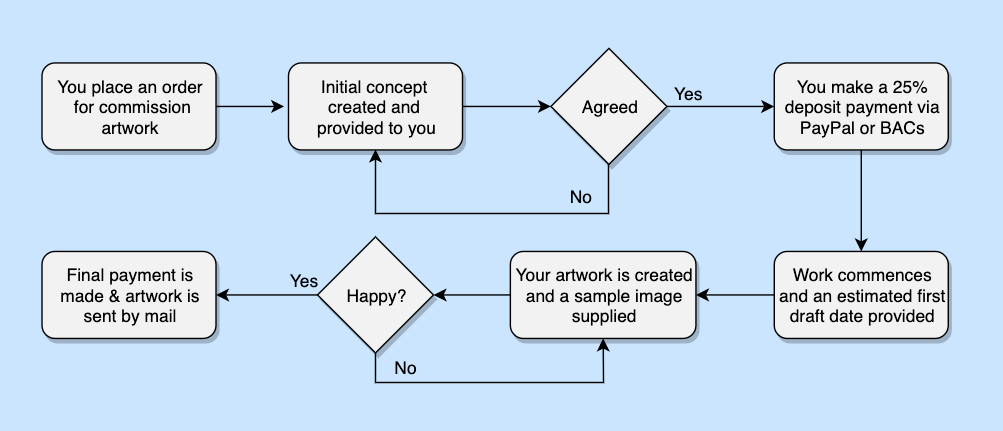 Spread the cost over serveral months by paying by instalments. It is a great way to pay… it takes the sting out of one big payment. With each payment I would send you a receipt showing the part payment and the balance. Just pay each month until the remittance is paid in full then I will post you unique custom at to you. 
Once I get your confirmation and you are happy with the reference image I would need a 25% deposit before I could start the artwork, which can be paid via PayPal. This would give you piece of mind that your payment is secure and that I would honour and fulfil your requirements and it also would give me assurance that you are serious about using my services. I use PayPal so you can rest assured all is above board and secure. Don't worry if you haven't  a PayPal account you can still pay with a credit card through them.
Unfortunately this is necessary just to cover any initial costs.
Lets work together to create your special custom artwork
I always welcome new challenges, love to paint and draw all subjects ~ I've even painted someone's vintage sport car before. Would love to hear from you. If you would like that special memory captured into an unique piece of custom artwork, whatever the subject maybe. Please do not hesitate to contact me with your idea. Please click on the button to start the journey to having your own unique bespoke work of art.